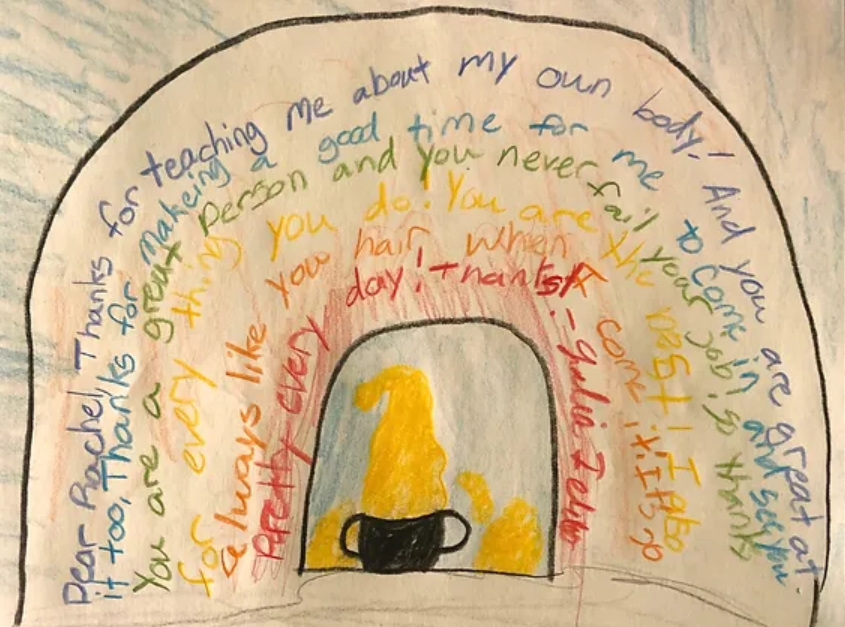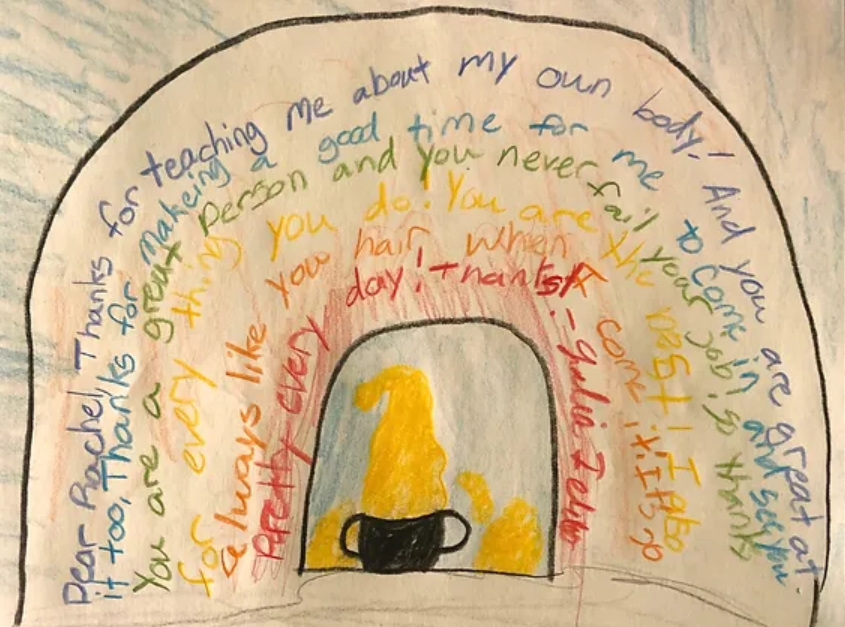 "Your work made an incredible difference in undoing the neurological effects of my childhood trauma. The value of this work cannot be overstated, and I am constantly recommending you and neurofeedback to the many people who would benefit from this support."
Bobi Conn
"I am forever in debt to Rachel. Until I began this journey I suffered from ADHD, PTSD, and PCS. Two years ago, Rachel shared her expertise in CranioSacral therapy and HPN with me. She has given me the tools to feel mentally regulated for the first time in my adult life."
M.O.
"Rachel has helped me right my ship. As someone who suffers from an onslaught of ongoing trauma, I could find no way to cope and move forward. Rachel helped me connect my body, mind, and spirit, and she has given me so many tools to manage trauma. I have even lost over 90 lbs! I am forever grateful."
Laura B.
"I tried many things to improve sleep for my special needs child. Nothing gave us consistent results and we were exhausted after years of night waking. After one neurofeedback session, for the first time in her life, she reported waking up rested. This was unlike anything we tried and is in a league of its own. We continue to enjoy its results as a family."
J.M.
"Rachel has been wonderfully helpful for me. The neurofeedback helped alleviate anxiety and take me out of fight or flight mode. It helped my other therapies to hold or work better. The CranioSacral therapy helped me with my TMJ and sinuses. Whenever I start to feel overwhelmed or stressed out, I schedule an appointment to be recharged."
Jane Grosser
"I had a few concussions playing sports in high school and then I got into a car accident after college. Rachel was amazing in helping me get back to the person I was before all my trauma, and in many ways, I am even better than I was before all on my injuries. Thank you so much Rachel."
Kevin Berling
"Rachel has helped my daughter develop her sense of self, empathy, and ability to self-soothe. Her unique skill of
seeing the whole person and holding space for them to heal, find their calm, and create lasting change is a
beautiful gift."
Julie Conrad
"It makes me less anxious and nicer, and I don't throw forks at my mom anymore."
Bella Conrad
"Life changing. I found myself in my messed up little brain."
TBI Survivor
"My daughter with autism progressed so much in just a matter of a few months once we started HPN! She is more focused and better able to self-regulate afterwards. Rachel is very knowledgeable about many aspects of brain health, and I would recommend paying her a visit!"
Andrea Guerra
"I first explored Rachel/Neurofeedback out of professional curiosity (as a fellow bodyworker). Neurofeedback has offered me what Rachel calls "Peak Performance". I set a goal and then Rachel precisely selects a protocol for retraining my central nervous system to be most efficient. One surprising benefit is how extensively relaxed I feel, as the central nervous system includes not only the brain, but also the autonomic nervous system that reaches throughout the rest of the body. After 10 sessions, I perceive that my baseline resting stat is much more calm, I am less reactive to unsettling situations, and I am more integrated in discerning options when I need to respond. On top of all that, Rachel is welcoming, encouraging, highly skilled and intuitive about your priorities. I highly recommend her!"
Christine Jacobson Graeter
"I love Rachel and everything she's done to help me! I started seeing her to try and ease my anxiety/depression and not only has that made immense progress, but I got a bonus side effect of no more migraines!"
Emily Craun
"Rachel is wonderful and the neurofeedback really helped with anxiety in fight or flight situations. Her infrared light
is also beneficial. I would highly recommend!"
Susie Faircloth
"Excellent adjunctive therapy that allowed for medication reduction."
Psychiatrist
"If it's there, Rachel can find it."
N.D.
"My focus is better and I'm not having OCD or anxiety symptoms anymore."
TBI Survivor
"Come for the neurofeedback. Stay for the CranioSacral therapy."
M.H.
"Very relaxing. I have more energy, smile more, sleep better. I don't sweat things. I stay calm in high chaos situations, which was not the case before."
CPTSD & TBI survivor
"I love her she's an amazingly gifted very special loving woman."
L.S.
"Lovely treatments from a lovely heart."
Nicole Ventura-Bonin
"Thanks for all you did during the pregnancy. You are the best."
M.L.
"I went through difficult health issues for years and fully recovered physically. This challenging time left me with PTSD. I was extremely nervous, paranoid, and fearful. I felt like I wanted to jump out of my skin most of the time. I also suffered traumatic head injuries one when I was 11, 26 and 48 years, which resulted in poor concentration, very little comprehension when I read, or if I was conversing with someone it was hard for me to stay focused, and poor memory. I was violently abused most of my life and had suppressed emotions. I was able to start a journal after one week on Neurofeedback and Craniosacral sessions. I wrote letters to my lifelong abusers recalling deeply suppressed experiences from early childhood to now. What a release! I'm able to read books now with comprehension and enjoying it immensely. I still get nervous when things go wrong but it passes quickly and I'm able to confront matters immediately. My memory is a lot better and I'm not so frustrated. I'm looking forward to a fuller and richer future one day at a time. Thank you so much Rachel."
CPTSD & TBI survivor
What people seek is relief. I feel focused and relaxed. This clears out anxiety, stressful thoughts, my mind gets more aligned, I can think more clearly. In terms of what I am going through stress wise, it helps me not get overwhelmed by emotion, disappointment, sadness, and turmoil. It's helping me compartmentalize the way I am doing things. I am making better boundaries. I am being very sane about things in an insane time of my life.
Divorcee
At first it seemed subtle, but I was always relaxed at the end of each session. As time went on, I noticed my memory improving, and my attitude is changing. I have more energy lately too. I don't get so upset with myself when something goes wrong.
CPTSD survivor
I don't overthink things as much as I used to, I feel like I am more normal. I used to ruin whatever I was doing by feeling guilty or worrying I was doing something wrong. I honestly feel like I am more productive because I am not frazzled. I just do now instead of worry.
Anxiety survivor